Outspoken: A COPH Podcast
Episode nine: sam stephenson
In Episode Nine Dr. Cawthra sits down with author, documentarian, and 2017 Hansen Lecturer, Sam Stephenson to discuss his latest book, Gene Smith's Sink: A Wide-Angle View--the culmination of over two decades of research into the life and work of pioneering photographer, W. Eugene Smith. Stephenson also talks about his upbringing in North Carolina, how he got involved in documentary work, and his experience conducting hundreds of oral histories.
Enjoy episode nine and don't forget to follow us on  SoundCloud  and subscribe to our podcast  iTunes.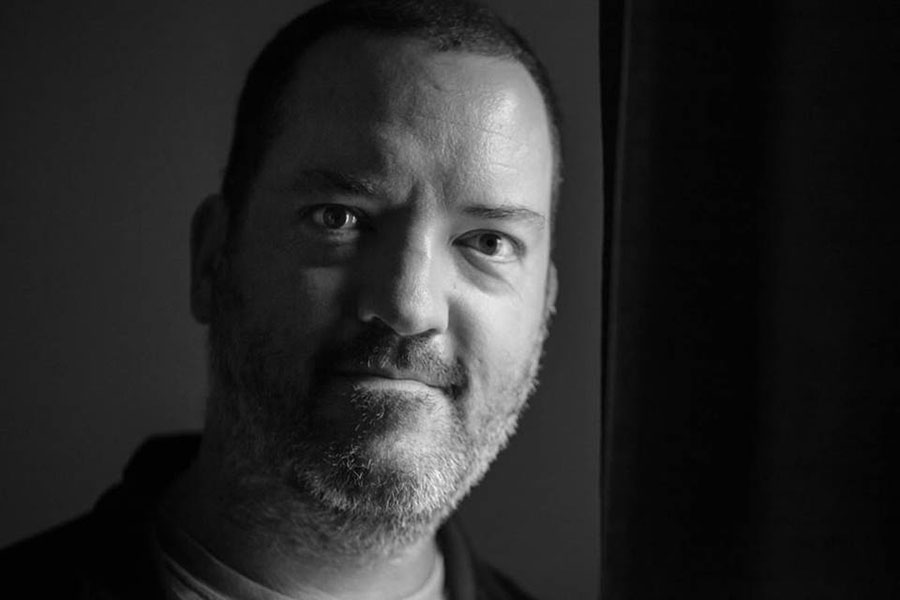 Stephenson's most recent book, Gene Smith's Sink: A Wide-Angle View (Farrar, Straus & Giroux), is the result of two decades researching the life and work of photographer W. Eugene Smith. Smith, a pioneering documentarian for Life magazine, created one of the most important archives in twentieth-century photography but remains a mysterious and provocative figure. Stephenson previously wrote books and curated exhibitions on two of Smith's major unfinished projects: Dream Street: W. Eugene Smith's Pittsburgh Project (2003) and The Jazz Loft Project: Photographs and Tapes of W. Eugene Smith from 821 Sixth Avenue, 1957-1965 (2009).
Stephenson, formerly of Duke University's Center for Documentary Studies, is the director of Rockfish Stew Institute of Literature & Materials, an organization dedicated to fostering and documenting expressive public culture in a variety of forms. Stephenson coordinated, edited, and curated Bull City Summer: A Season at the Ballpark (2014), for which a team of photographers and writers documented a season at the minor league home of the Durham Bulls baseball team, resulting in an exhibition and book. He is co-producer of a multimedia documentary project on the Big Ears experimental music festival in Knoxville, Tennessee. His essays have appeared in the New York Times, the Paris Review, and the Oxford American among other publications.