Outspoken: A COPH Podcast
Episode seventeen: Greg Williams
In Episode Seventeen, COPH archivist, Natalie Navar-Garcia sits down with 2019 Hansen Lecturer, Greg Williams. As director of Archives and Special Collections at CSU Dominguez Hills, Williams has spent the last several years working on the CSU Japanese American Digitization Project. In this interview, he talks about how the project got started; describes his own history with archives; and provides some advice for aspiring archivists. Later in the episode, Natalie Navar-Garcia introduces clips from our Japanese American oral history project.
Enjoy episode seventeen and don't forget to follow us on  SoundCloud  and subscribe to our podcast  iTunes.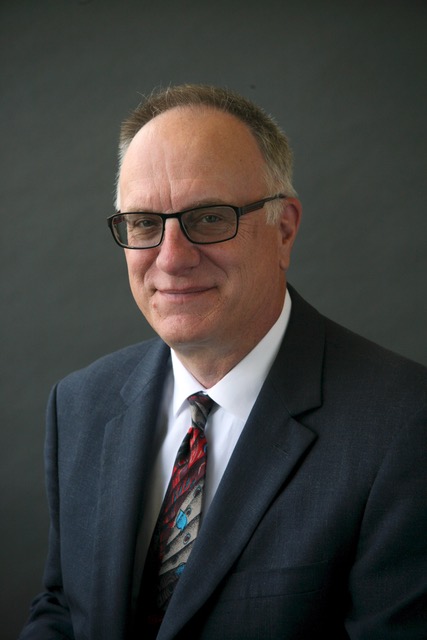 Greg Williams has been Director, Archives & Special Collections, California State University Dominguez Hills since 2004, and has worked as an archivist for 38 years. Previously he was Curator of Photographs at the San Diego Historical Society and before that he worked at the New Jersey Historical Society, Rutgers University, the Colonial Williamsburg Foundation, the Oregon State Archives and the South Carolina Historical Society.
Williams has written funded grants from NHPRC, NEH, LSTA, the National Park Service, the Mellon Foundation, and the National Film Preservation Foundation; curated several exhibitions; and published several collection guides, collection related articles and served as photo editor for three coffee table books. He is the author of California State University Dominguez Hills, a photo history and co-author of the chapter: "The Importance of Collecting, Accessing, and Contextualizing Japanese-American Historical Materials: A California State University Collaborative" to be published in 2019 in Archives and Special Collections as Sites of Contestation, by Library Juice Press. He has curated several exhibitions at CSUDH focusing on the Watts Rebellion, the Chicano movement, 1910 Los Angeles Air Meet at Dominguez Field, Japanese-Americans During World War II Southern California, Elections, and Disasters in Los Angeles County.