Annemarie Randle-Trejo is a school board member and a member of the Anaheim Union High School District
Check out a clip from Annemarie Randle-Trejo's oral history on on realizing she was bi-racial:
"I wanted to talk to you about my mother and my father.  They were of mixed marriage and when you stop to think about role models and you start to think about bravery and things like that—well, my sister was born in 1954.  My parents were married around that time.  And if you really know your history, it wasn't legal in the country to be married to someone of a mixed race.  So my father was African American and my mother was Caucasian.  And so, now that that movie is coming out, Loving, it really makes me take a step back and think about, wow, my parents.  They didn't stop to think about—well, I'm sure they thought about it.  But they didn't let that out there stop them from loving each other and marrying and creating our family...The first time I really knew that we were different was when I got bullied at school.  And so, it wasn't that my parents or my family kept it from me, it just—I wasn't paying attention, just growing up and having fun.  But I came home crying one day, "So-and-so's calling me a bad word," and, "I don't want to be that."  And my mother gently sat me down and said, "Well, honey, you are different."  And I looked at her and she's blue eyed and blonde hair.  I said, "But I am not black.  I am not black.  How can I be black?  You're not black."  And so that was really the first, really discussion that we had about how different we were, and how sad it was that people could be so cruel and mean, but to be just proud of who you are.  But as I grew up and became a teenager, there were some lively discussions about race.  I mean we went through so much growing up, in this country.  And it seems as if in the last several years current, sometimes we've gained a lot, and sometimes we haven't."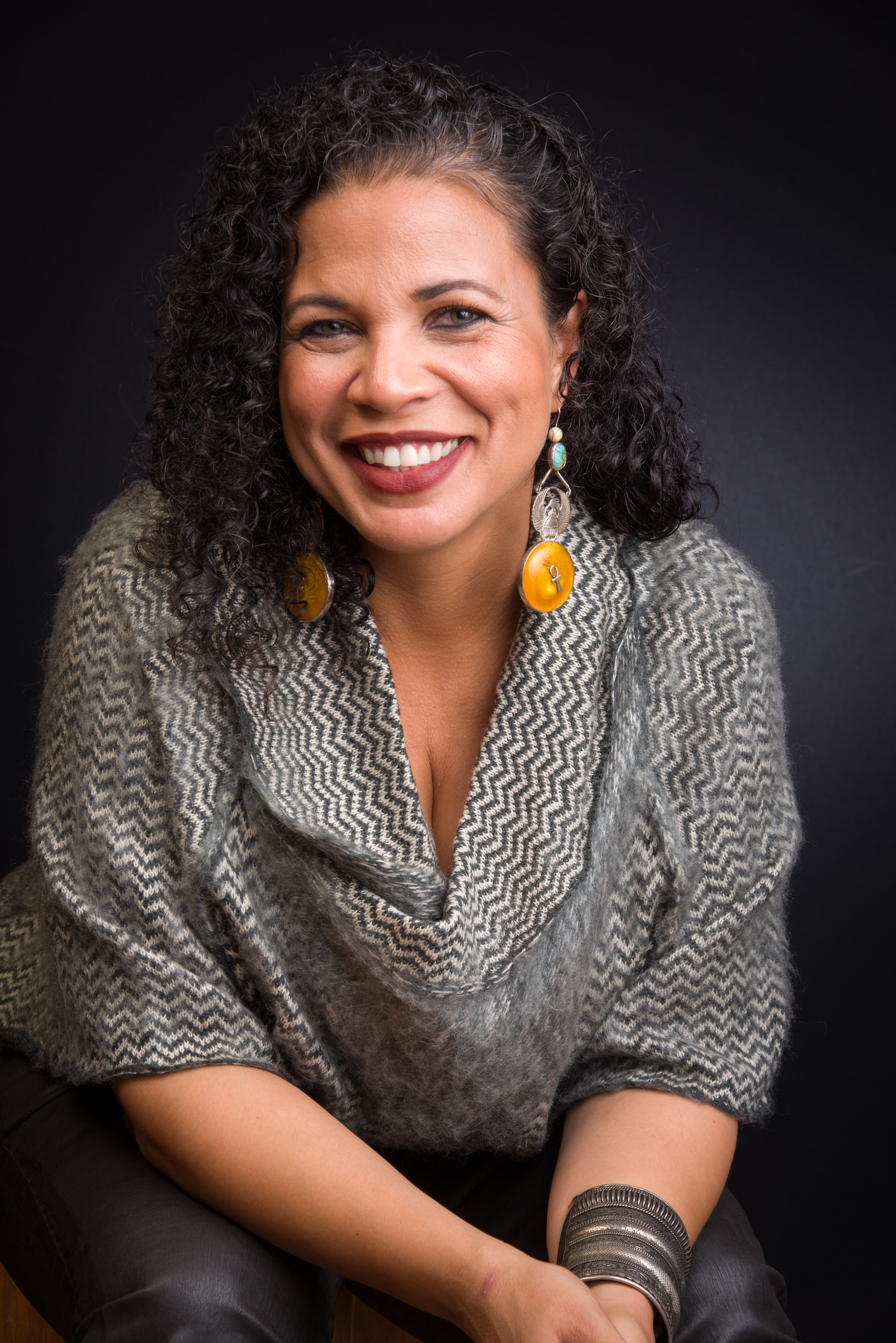 Dr. Melina Abdullah is the co-founder of Black Lives Matter Los Angeles as well as a professor and chair of Pan-African Studies at CSULA
Check out a clip from Dr. Melina Abdullah where she talks about the importance of black women in social movements:
" Black women have always been core to the movement, every movement, even when they try to erase us.  So the Civil Rights Movement, they want to make a movie about Martin Luther King, or lift up the name Martin Luther King?  Martin Luther King was surrounded by smart, strong women, you know, Diane Nash, Ella Baker, Septima Clark, Jo Ann Robinson, right?  The Montgomery Bus Boycott wouldn't have happened without women.  It's Rosa Parks who sat down, right?  And so, I think that women are hugely important this time, but we've always been important.  This isn't new."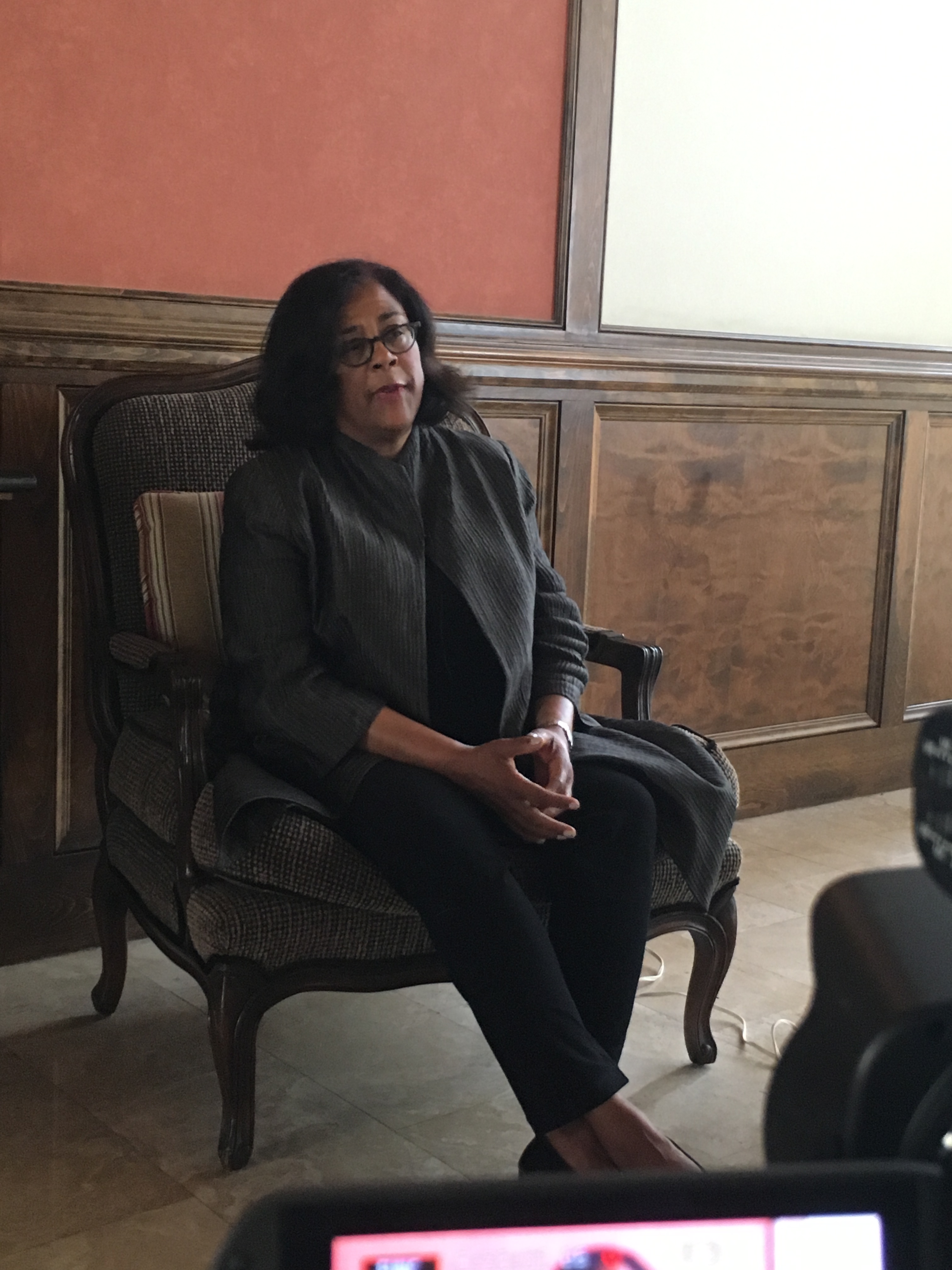 Jan Perry sat on the Los Angeles City Council from 2001-2013
Listen to this clip from Jan Perry where she shares early memories of the Civil Rights Movement in Ohio:
"Well, a cross burned on our lawn.  I remember getting up one morning early and went to pull the drapes in the living room, and I saw this cross burning in the backyard.  I started yelling for my parents, you know, "There's a cross!"  My grandmother lived with us off and on.  She was living with us at the time.  We had to call the fire department, but they didn't even come right away.  And my mother ran out into the yard and got a hose and put it out.  To this day, she still has pieces of it in her garage.  Things like that, you know?  Going to a school where I was always called names, and my parents were constantly up there trying to negotiate peace.  My grandmother would live with us when she wasn't working as a domestic worker taking care of other people's children, and she stayed with us when they went to the March on Washington.  I remember being very afraid watching them go down the driveway in the car and very worried because of the images that we had seen on television and the stories that we actually heard from my uncles and my father and mother trying to integrate lunch counters, and having dogs set upon you, or hit with a fire hose, police being horrible.  I saw my own father get pulled out of a car and put on the hood of a car, and me yelling at the police to tell them, "Leave my daddy alone!"  My father was a lawyer, and he was a veteran.  And he's yelling at me to be quiet, and I was getting upset because my father was yelling at me.  And what I realized as I got older was that he was trying to protect me from being hurt."
Peggy Trotter Dammond Preacely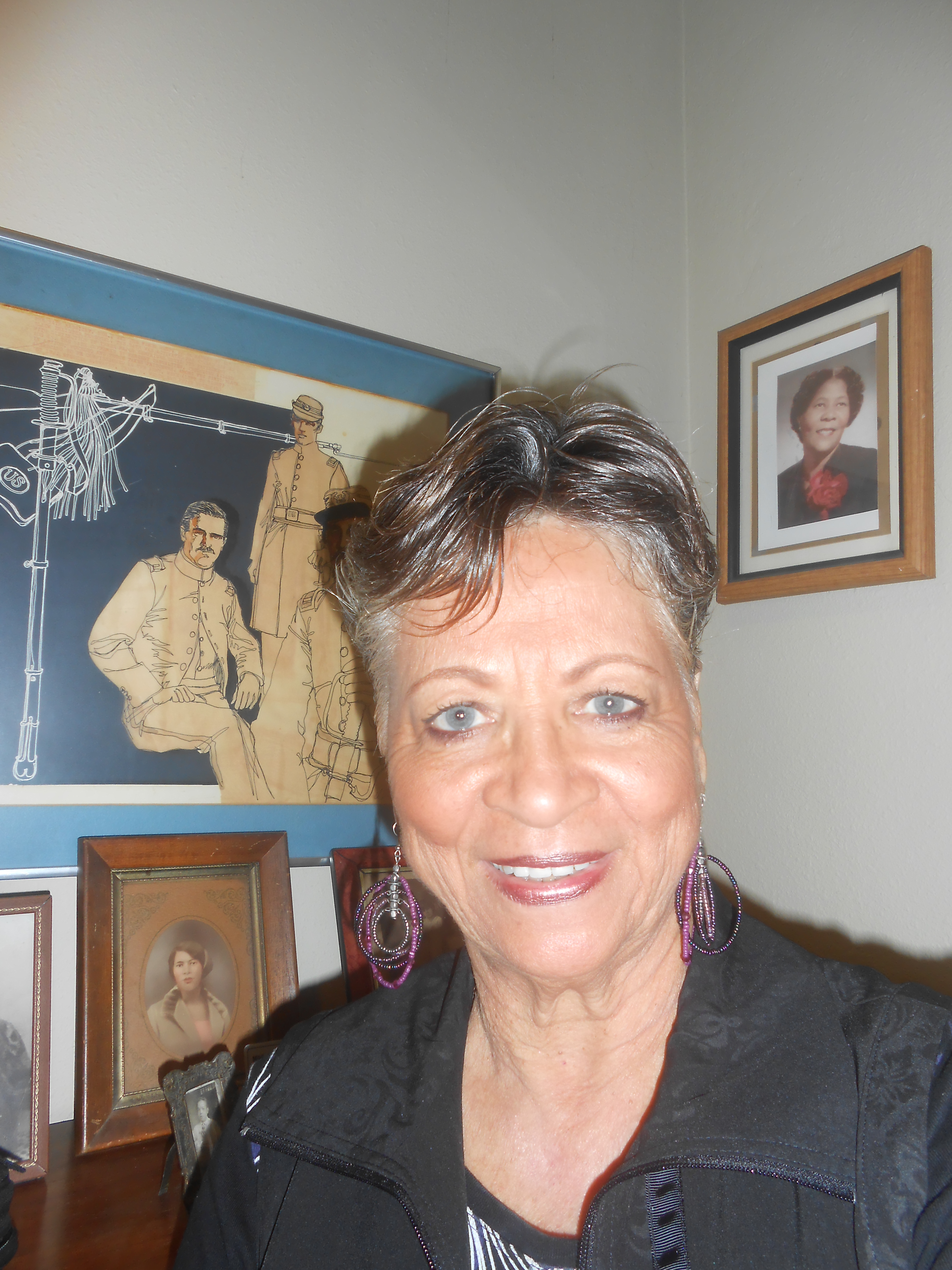 Peggy Trotter Dammond Preacely is a civil rights activist
Listen to this clip where Peggy talks about being arrested for a sit in Maryland:
"It was very frightening at the Maryland sit-in.  They spit on us and yelled at us, and then at night the van comes and the police take you away and suddenly, you think, Oh, my gosh.  This is real.  This is a real jail.  They really lock the doors.  You really can't get out.  All the things that I had heard about from my southern comrades and acquaintances was really coming home.So, we decided to fast in that Crisfield, Maryland, jail.  And we fasted for five days in the jail.  I almost passed out.  But, we were making a point that America had to do something different, and that people who are denied service because of the color of their skin, it was wrong.  So, my first jail experience was probably the most profound because I was so hungry all the time, (laughs) and because your mind gets a little woozy when you're fasting.  Everybody else was fasting, and so we were working on a spiritual plane.  At one point, we were singing freedom songs in the jail.  The guards, eventually, we won them over, and they ended up singing freedom songs, too! "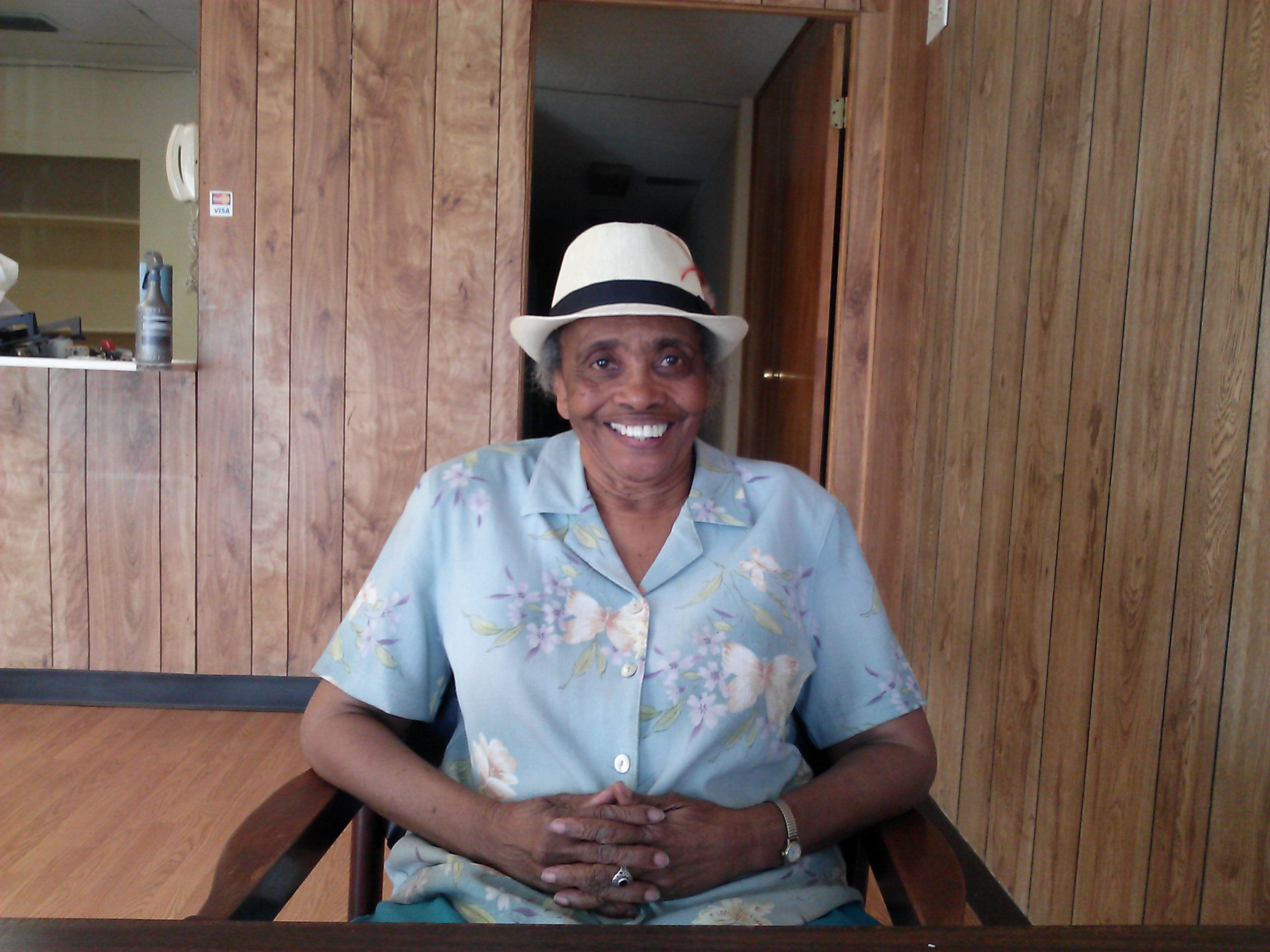 Evelyn Knight is a civil rights activist who resides in Long Beach
Listen to this clip of Evelyn Knight speaking about why she became involved in civil rights in Long Beach:
"The reason why I became involved in Civil Rights was because I just knew it needed to be done.  It was just a part of what you do, and what you stand for.  If you know something is not fair, you just do whatever it is you need to do to address the need.  So it became more spontaneous for me.  When Martin Luther King got on the scene, and when I was in St. Louis, and when I came to Long Beach, and there was discrimination going on in Long Beach, I joined with people and I was interested in doing things to fight for our rights.  And I belonged to the Long Beach United Civil Rights Committee.  We organized the Long Beach Community Improvement League.  Martin Luther King would have rallies and I'd go to the rallies.  Malcolm X came to town and was talking, I went to hear what he had to say and be a part of that.  So I just went and responded to the needs that I knew about, so that's how I got involved.  I just put myself in the middle of something that was meaningful, and that was important to me as a person."