2007 Santiago Fire Project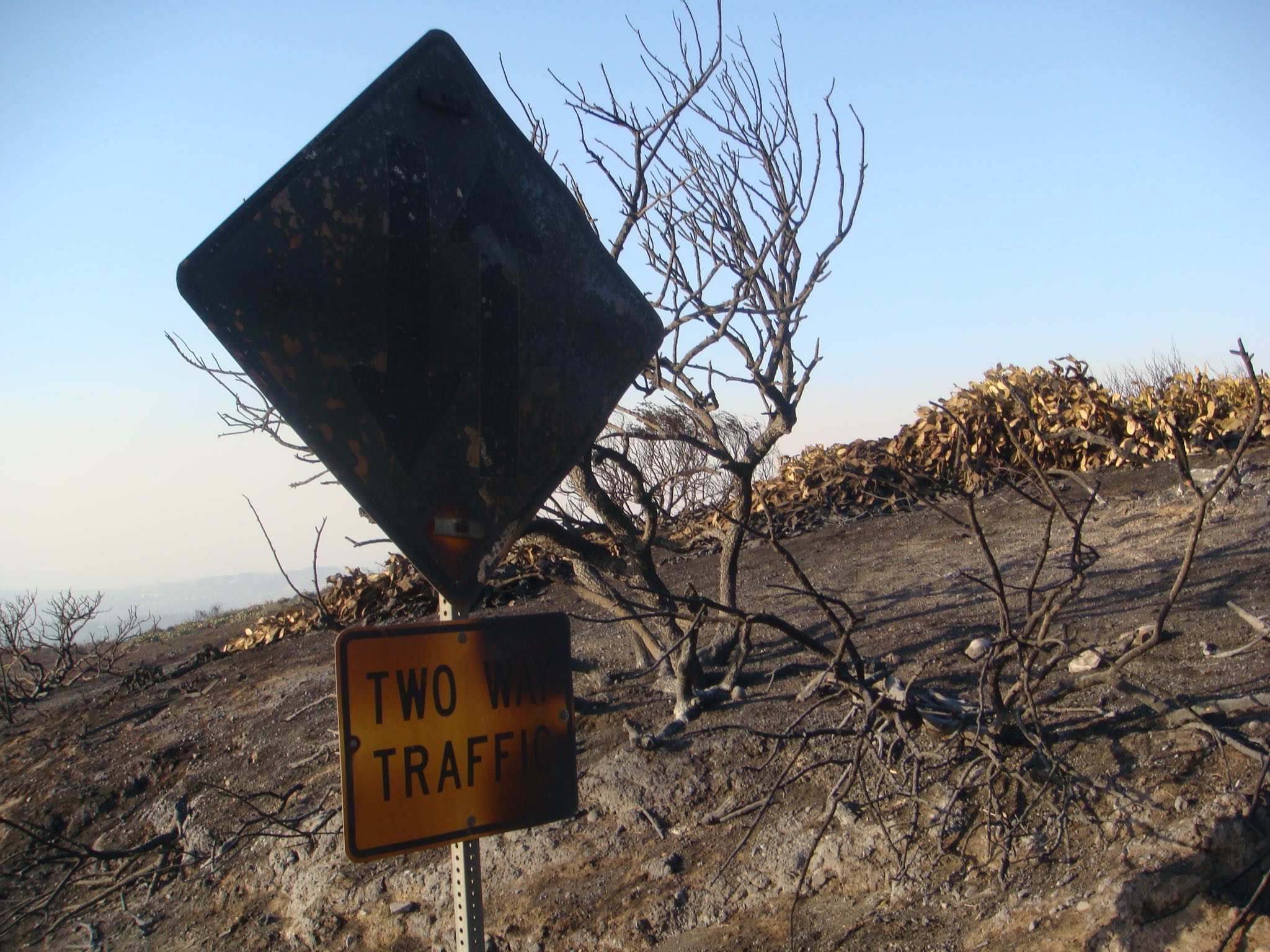 In 2007, the Center for Oral and Public History at California State University Fullerton and the Tucker Wildlife Center conducted interviews for its Santiago Fire oral history project. Watch narrators discuss their experiences in our Santiago Fire video oral histories

, and check out Gone Through Fire

, COPH's documentary about the project.
NARRATORS
Antrim, Patrick J., Canyon resident and Orange County Fire Authority battalion chief
Beasley, Janice R., Canyon resident
Brown, W. Dean, Canyon resident
Campbell, William (Bill), Orange County Supervisor
Carter, Diane & James, Canyon residents
Frick, Brian, Canyon resident
Gilchrist, Marcella J., Canyon resident and Tucker Wildlife Sanctuary site manager
Grossman, Marc, Canyon resident and reserve firefighter
Hand, Steven, Canyon resident
Hunt, Robert (Bob), Canyon resident
Johnson, Deborah, Canyon resident and Inter-Canyon League president
La Bar, Paula, Canyon resident
McWilliams, Phil, Canyon resident
Mitchell, John L., Canyon resident
Myers, Judy, Canyon resident
Newell, Bruce, Canyon resident and Volunteer Fire Station 16 chief
Peterson, Chalynn, Canyon resident
Richards, Amy & Rusty, Canyon residents
Scheibel, Vickie & Robert (Bob), Canyon residents
This project is made possible, in part, by a grant from the California Council for the Humanities. The Council is an independent non-profit organization and a state affiliate of the National Endowment for the Humanities. For more information on the Council, visit www.calhum.org.
Literary Rights and Quotations:
The recordings and manuscripts are made available for research purposes only. No part of the oral history may be quoted for publication without the written permission of the Center for Oral and Public History, California State University, Fullerton.
Requests for permission to quote from these publications should be addressed to coph@fullerton.edu