Student Information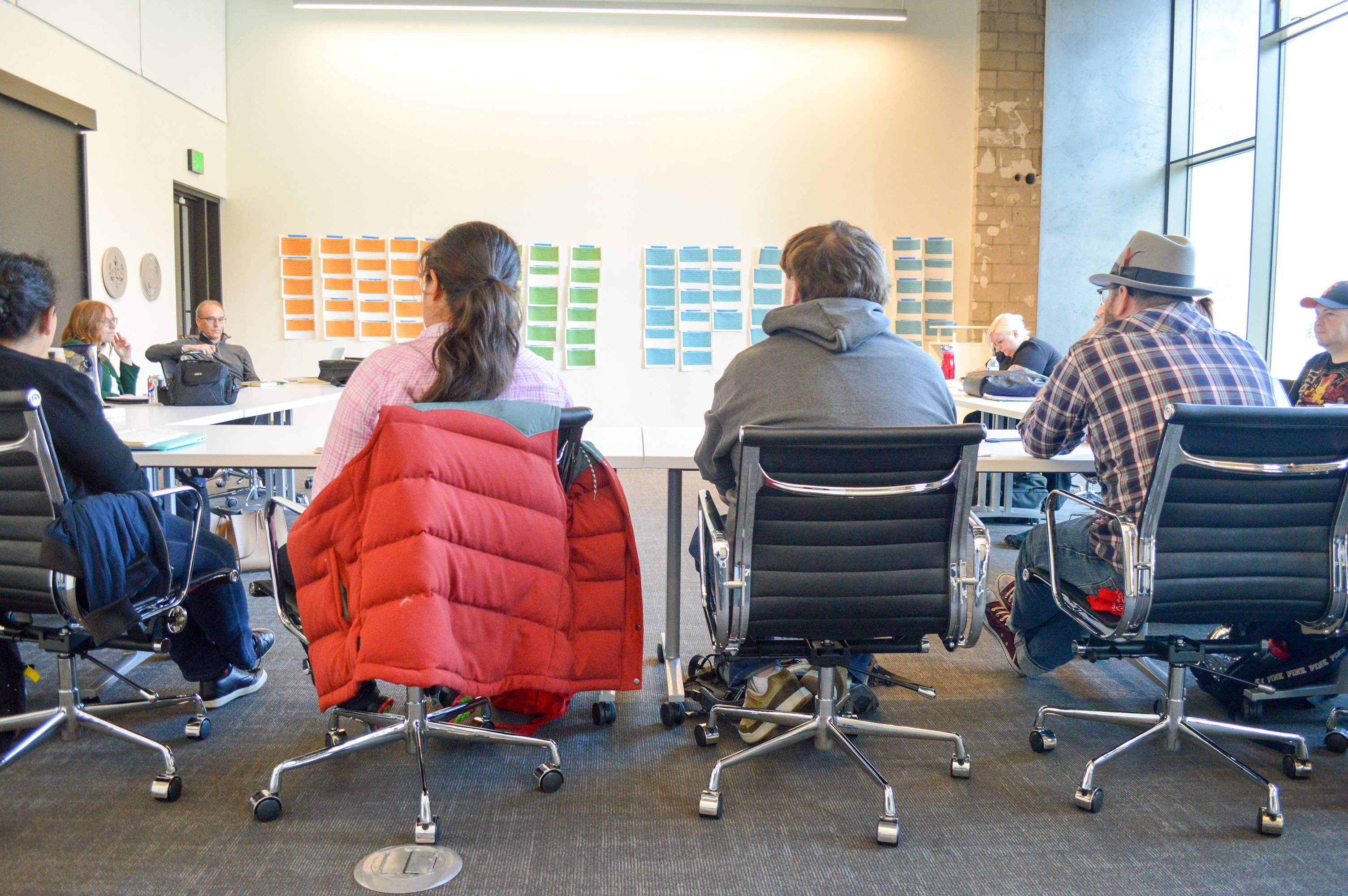 Public history students at work on an interactive timeline that tells the story of North Long Beach and its residents. This project began in 2017 with the help of local nonprofit, We Are the Next, and Long Beach councilmember, Rex Richardson's office. For more information about the project see the Long Beach Heritage website

.
Emphasis in Public History
In the autumn of 1959, Orange County State College opened its doors in schoolrooms borrowed from Fullerton Union High School. A year later classes moved to temporary buildings erected on the site of what had been a Valencia orange grove. In 1968, the name changed to California State College, Fullerton, and permanent buildings began to grace the campus. In February of that year, Professor Gary L. Shumway taught the first course in oral history techniques and methodology.
This course launched the Oral History Program. Professor Shumway organized the innovative Oral History Program under the  sponsorship of the History Department, the Library, and the   Patrons of the Library. The program's aim was to record and preserve the experiences of  ordinary citizens who had been participants in or eyewitnesses to significant historical events.
In the intervening years, Cal State Fullerton, has attained its university status and has celebrated its 40th anniversary. The Oral History Program, the fourth oldest program in the state, has grown as well. In 2002, it became the center for Oral and Public History (COPH).
Today the program encourages individual students, university classes, faculty, and independent researchers from beyond the CSUF campus to study and interpret information found in its archived interview tapes and transcripts, photographs, and other ephemeral documentation.